1 DAY BUS TOUR
Okinawa Hip Hop Bus

Recommendations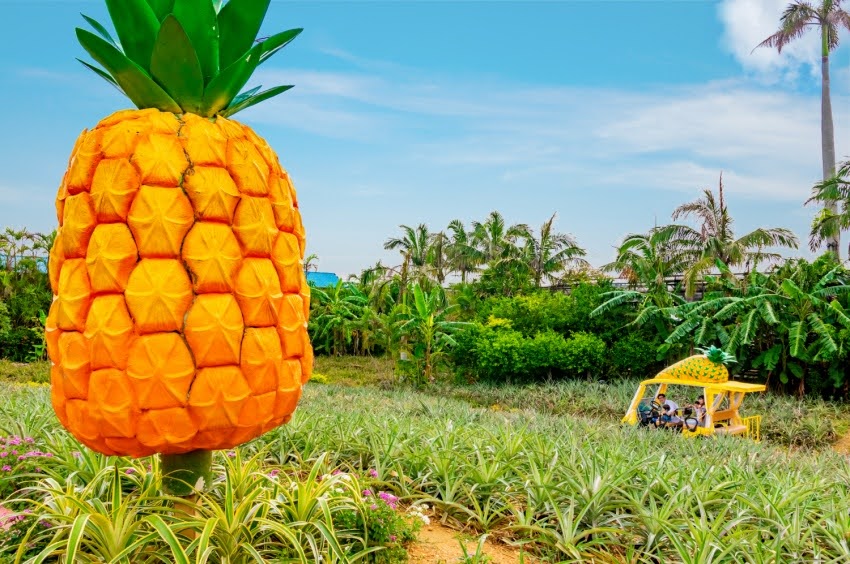 A-course must-see! Pineapple park
Enjoy the ride in the Pineapple Cart that will take you through the forest of tropical flowers and trees; pineapple farms are a sight to behold!
After the ride, you will be able to shop for some original products made from pineapple fruit.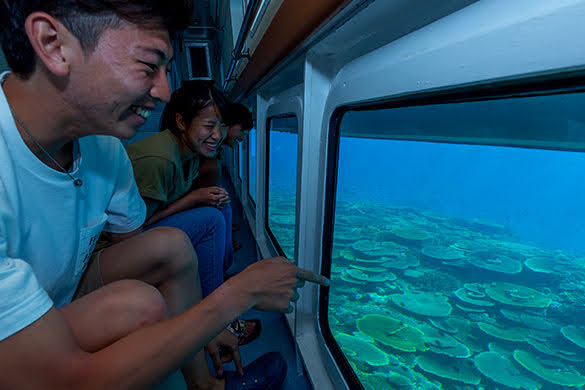 B-course must-see! Submarine Jr. II
The impressive blue ocean seen though the windows of this famous submarine boat, coral farming, as well as tropical fish (including the pufferfish!) swimming in groups will have you take your camera out in no time. Stay on a lookout and you might even be able to see a ray or a sea turtle!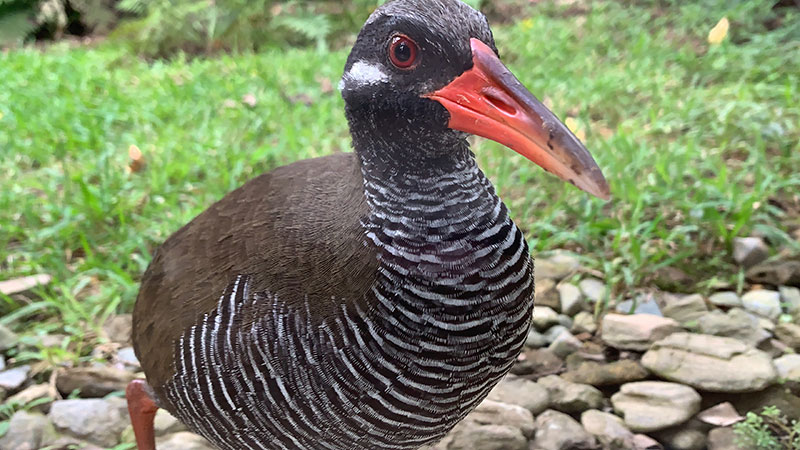 C-course must-see! Okinawa Rail Ecology Center
Deep in the northern "Yanbaru" forest of the Okinawa Main Island, there's a facility created for the sole purpose of the conservation and study of the endangered "Okinawa Rail" (Yanbaru Kuina). Koo-tah is a 4 year old (20 years in human age) artificially-incubated rail that loves the camera and will certainly be more than glad to pose for you.

Course Benefits
A-course/B-course
Okinawa Churaumi Aquarium admission ticket is included in both courses
Automatic multilingual audio guide
Free onboard Wi-Fi
New-model, deluxe buses
A free bottle of special mineral water from Kumejima Island
C-course
Visit to the otherwise hard-to-access parts of Yanbaru and meet a real live Okinawa Rail up close
Automatic multilingual audio guide
Free onboard Wi-Fi
New-model, deluxe buses
A few local specialty products as a gift to all of the participants:
❶ 100% additive-free "Shikuwasa jelly" from Ogimi village (1pc)
❷ Famous "Ebisu manju" from the nearby Nago city (10pcs)
❸ "Green tea cheese tart" from Kunigami village (1pc)
❹ Mineral water from Higashi village (1btl)
Courses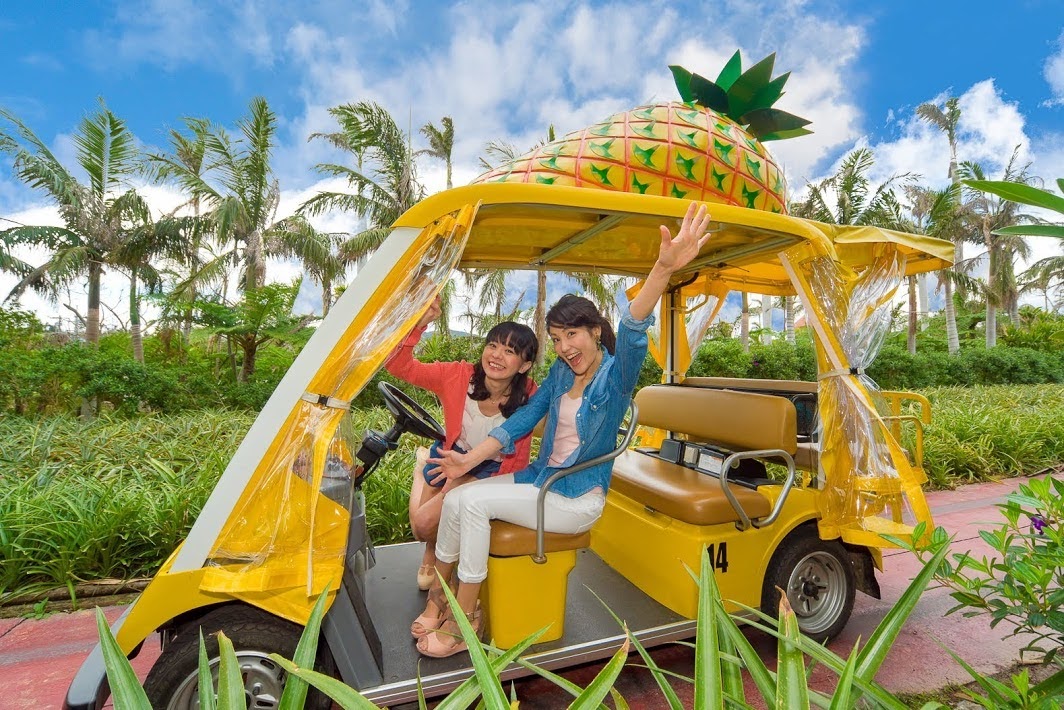 Nago Pineapple Park, Kouri Island, Okinawa Churaumi Aquarium, Okashigoten (Onna Branch), Cape Manzamo
| | |
| --- | --- |
| Tour price: | JPY 7,000 (Adult) |
| Duration: | 10 to 11 hours |
| Service days: | – Sep 30th, 2023 (Daily) |
| Audio Guide: | English, Japanese, Mandarin Chinese, Cantonese, Korean, Thai, Spanish, Russian |
| Meals: | Not included |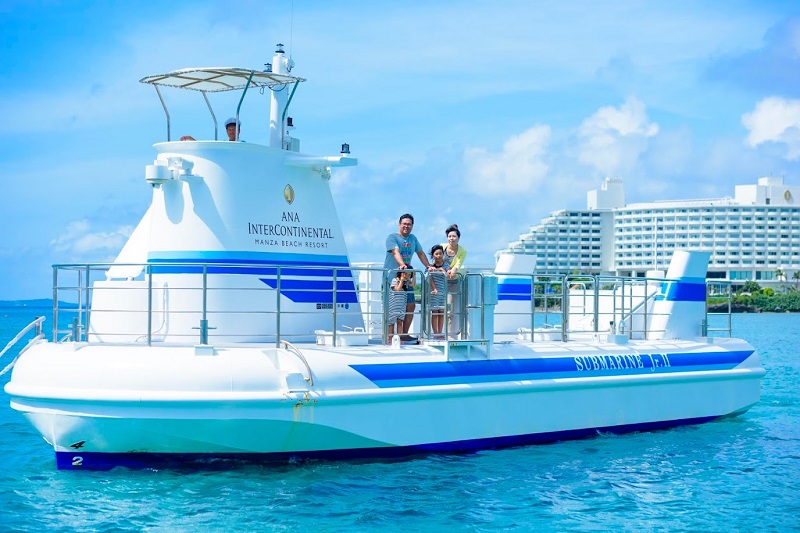 Underwater Observatory Boat/Submarine Jr. II, Bise Fukugi Tree Road, Okinawa Churaumi Aquarium and Mihama American Village
| | |
| --- | --- |
| Tour price: | JPY 7,500 (Adult) |
| Duration: | 8 to 11.5 hours |
| Service days: | – Sep 30th, 2023(Daily) |
| Audio Guide: | English, Japanese, Mandarin Chinese, Cantonese, Korean, Thai, Spanish, Russian |
| Meals: | Not included |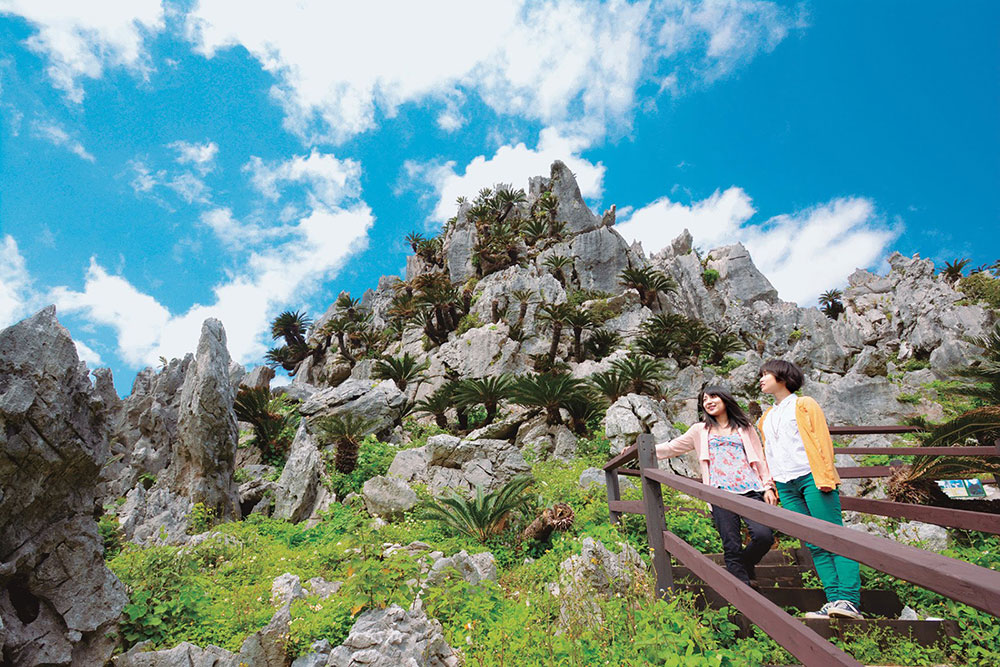 C course (with Lunch)
From Naha
Gesashi Bay Mangrove Forest Park, Yanbaru Forest Visitor Center, Kunigami Minato Shokudo (Lunch), Secret Photo Spot, Cape Hedo, Yanbaru National Park Daisekirinzan, Okinawa Rail Ecology Center, Roadside Station "Yuiyui Kunigami"
| | |
| --- | --- |
| Tour price: | JPY 12,000 (Adult) |
| Duration: | 11 to 11.5 hours |
| Service days: | – Sep 30th, 2023 (Sun, Tues, Thurs, Fri, Sat) |
| Audio Guide: | English, Japanese, Mandarin Chinese, Korean |
| Meals: | Lunch included |